Meeting in person... and streaming live online... SUNDAY MORNINGS AT 9:30 AM
Current Sermon Series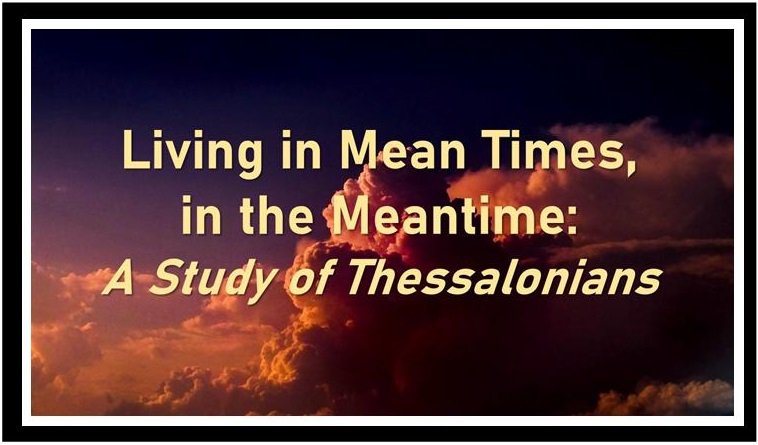 SERMON SERIES TOPICS:
"The Mean Times of the Thessalonians" (I Thes 1:1 - 2:20)
"Strategic Living in Mean Times" (I Thes 3:1 - 4:12)
"The Future that is Out of this World" (I Thes 4:13-18)
The Epoch News of the Day of the Lord" (I Thes 5:1-11)
"A Checklist for Living in the Meantime" (I Thes 5:12-28)
"The Different Destinies of Disciples and Deniers" (II Thes 1:1-12)
"Serving and Enduring through Mean Times" (II Thes 2:1 - 3:18)
Sunday, February 28 Message
"The Future that is Out of this World
"For the Lord himself will come down from heaven, with a loud command, with the voice of the archangel and with the trumpet call of God, and the dead in Christ will rise first. After that, we who are still alive and are left will be caught up together with them in the clouds to meet the Lord in the air. And so we will be with the Lord forever."
~ I Thessalonians 4:16-17
Speaker: Randy Buchman
-----------------------------------
CONTACT A PASTOR