Thinking out of the box for this Covid season!
A Women's Podcast series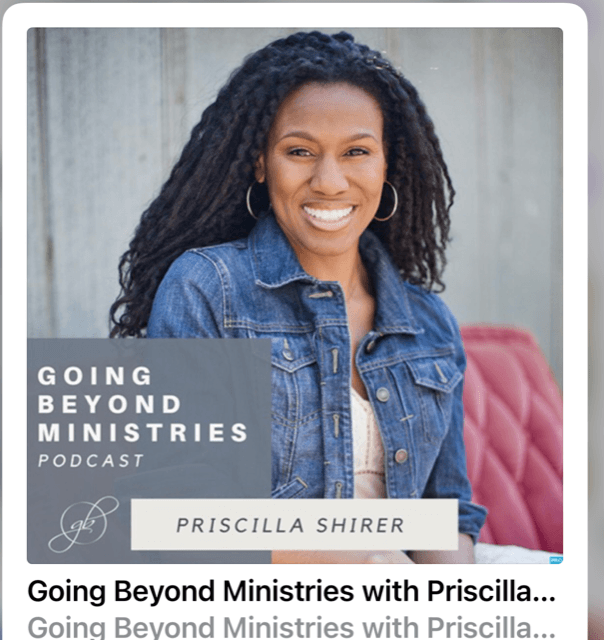 October 11 through November 15
Don't seem to have enough time for a Bible study? Homeschooling your kids virtually and working... keeping up with every-day life a bit overwhelming? This is for you! Call up this Podcast on your phone or tablet - or click on the internet link - to LISTEN to wisdom from Priscilla Shirer while you fold laundry, do some cleaning, etc.
Three-Part Process:
Listen to the weekly study (at your convenience) either on your phone, ipad or computer
Become part of the Women's Facebook chat to access relevant questions posted about the study each week.
Join Zoom discussion on Sunday evenings, 7 PM (or Monday evening, 7 PM alternative)
SIGN UP BELOW! LET US KNOW YOU'RE INTERESTED.
(Sign-Up is not complete until you click "Submit" button.)